The New York City Police Museum
Opened in 1998, The New York City Police Museum shows the past and present of The New York City Police. It is currently closed. 
In an old police station, the New York City Police Museum covers the NYPD's history, the world's most famous police.
Exhibitions
The museum's third floor has the most memorable exhibition dedicated to the 9/11 terrorist attacks. In the display cabinets you'll see some of the items used during that day, for example, melted weapons of the officers killed in the attacks. A collection of photographs and videos that describe the hell lived by those who witnessed the fall of the Twin Towers, among other things. 
On the second floor there is a vast collection of weapons next to a panel with the terrible stories of the criminals they belonged to. Moreover, on the first floor, you can see how the New York Police has changed since 1600 until the present day with the vehicles used in each period and their different uniforms.
Entertaining but Nonessential
The New York Police Museum is entertaining and fun, but a nonessential visit if you're visiting New York for a few days, as there are a vast number of other attractions that are a lot more interesting and worthwhile.  
Currently Closed 
The museum is currently closed and under repairs, and for the moment there is no opening date.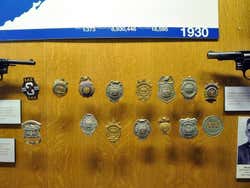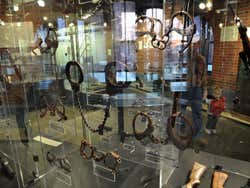 Schedule
Currently closed.
Transport
Subway: Wall Street, lines 2 and 3; Whitehall St., line R.
Bus: lines M9 and M15.