The Tenement Museum, also known as the Lower East Side Tenement Museum is a historic museum that depicts how the first immigrants lived upon arriving in New York. 
The various tours offered by the museum include visits to several apartments and their surroundings.
It is located in Lower East Side, the first destination for the majority of immigrants that arrived in the Big Apple over 200 years ago.
97th Orchard Street
Although the museum's reception is found on 108 Orchard Street, the main building is on number 97 of the same street. It is estimated that this construction was home to over 7,000 immigrants from 1863 to 1935.
Inside, you'll find several restored apartments with items that depict the stories of those that lived here during the late nineteenth century and early twentieth century.
Visiting the Tenement Museum
The museum offers several different guided tours, which you can book separately. Each visit is an hour long.
If this is your first time in New York and to this museum, the best option to start off with is the "Getting By" Tour. Here, you'll visit two apartments during two different periods and one in ruins.
Since there are no fixed schedules for the tours, it is best to call and book in advance (Telephone number: 212.982.8420).
An Enjoyable Experience
Although this isn't one of New York's essential attractions, after visiting Ellis Island, visiting the Tenement Museum is a good way of discovering the living conditions of the immigrants who stayed in New York as well as the places where they lived.
On the down side, $25 for each guided tour is pricey, especially if you want to do several tours. In addition, if there are a lot of visitors, the tour can sometimes be a little uncomfortable.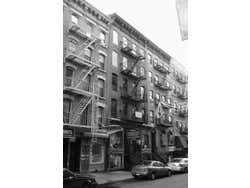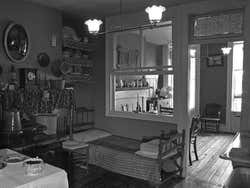 Schedule
The first tour is at 11am and the last is at 6pm.
Open every day, except Thanksgiving, Christmas and New Year.
Price
Adults: $25
Students and seniors (over 65): $20
Transport
Subway: Grand Street (lines B and D) and Essex Street - Delancey St (lines F, J, M and Z).
Bus: line M15.