Neighborhoods of Manhattan
Explore the charming neighborhoods of Manhattan, its top sights and learn about the history of each one of them. 
Manhattan is divided into several neighborhoods. These are not officially defined and may change for demographic and economic reasons. If you haven't had the chance to look up New York's five different boroughs, we recommend you do, as it includes useful information on what to do and see in each different borough. 
These are Manhattan's most popular neighborhoods, either due to their current touristic interest or because of their importance in New York's history.
Map of Manhattan's Neighborhoods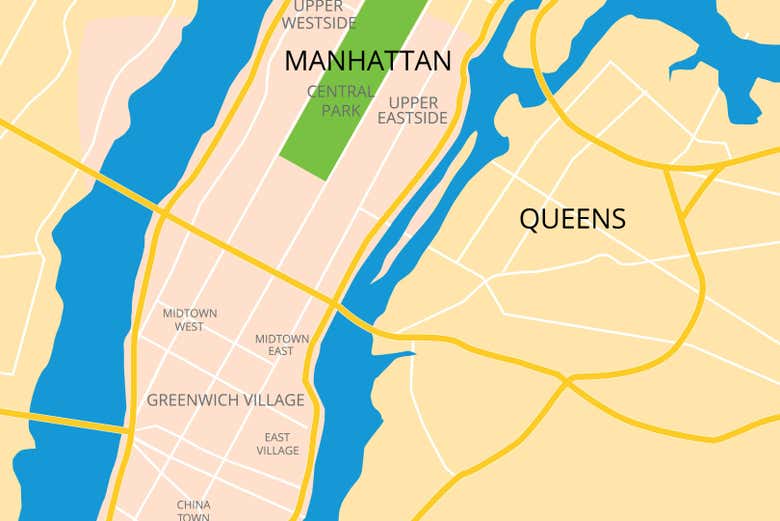 Most Important Neighborhoods of Manhattan