Explore Central Park, one of the largest urban parks in the world and one of the most famous symbols of New York. Discover its main sights. 
Central Park is New York's largest urban park and one of the biggest in the world, with 843 acres.
This park is home to artificial lakes, waterfalls, meadows and wooded areas. You will also find the Central Park Zoo, among other attractions in this greenspace of New York. 
Besides being the city's primary green lungs, Central Park is a favourite spot for many New Yorkers, as it is perfect for sunbathing, going for walks, or doing any outdoor sports. Something that we found curious is seeing so many people running with their babies in prams.
By Foot or by Bicycle
To get to know some of the wildest parts of Central Park we recommend walking. However, to get a general feel for the whole park the best thing to do is hire a bicycle and enjoy the scenery while you pedal along some if its paths.
If you decide to hire a bike, you will find lots of bike rental stores around Central Park that are not very expensive.
Events in Central Park
There are usually a number of events in Central Park that you can check out on their official website: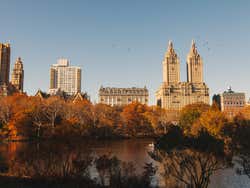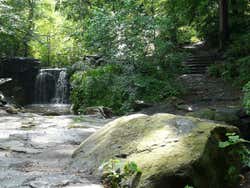 Schedule
From 6am to 1am.
Price
The entrance to the Park is free, although some parts like the Central Park zoo charge an admissions fee.