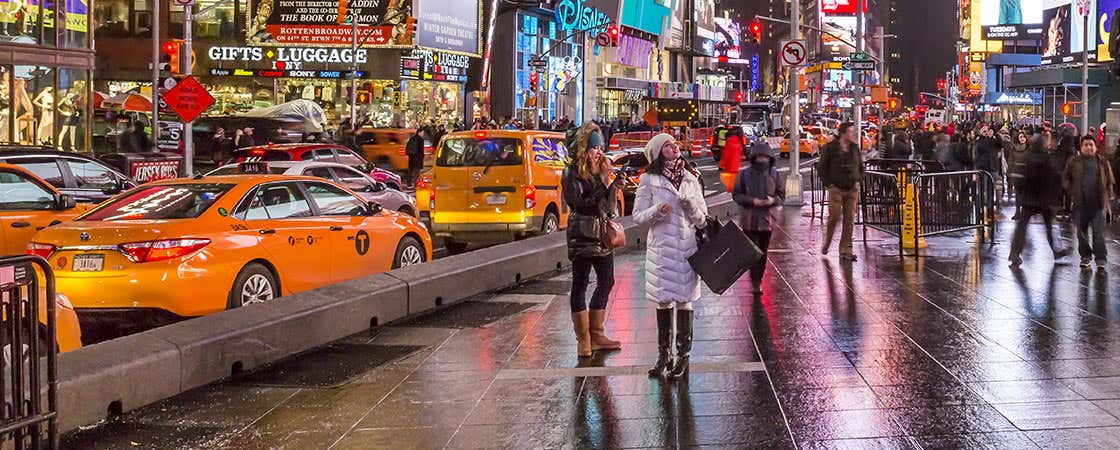 Shopping in New York City
New York City is a top destination for many when it comes to shopping. In New York you will find anything you're looking for and sometimes prices are much cheaper than in other countries.
Is Everything as Cheap as They Say?
It is possible to find great value for money stores in the Big City. In Fashion, you will find specific products that cost less than half the price of shops found in London or Paris, including Levis jeans and Converse trainers. Nevertheless, the prices of high-end shops like Hugo Boss are still in the same price range as in the rest of the world.  
When it comes to technology, laptops, digital cameras, and iPhones are available for very little compared to most other parts of the world, and are just some of the devices tourists have in mind when visiting New York.
Where to Go Shopping in New York City?
If you're looking for high-end shops, the best option is Fifth Avenue, near Central Park. Here, you will also find the Apple Store, a must for many tourists.
If you want something a little more-accessible, some of the best shopping centers to visit are Macy's or KMart. Macy's is located very near Penn Station and is highly recommendable. In addition, if you show your Passport to Customer Service, you will be given an 11% discount card valid 30 days (Technology goods, furniture and similar are not included in this discount).
Shopping in Chinatown
If you are looking for counterfeit products, the best area is Chinatown. In this neighborhood, you will be able to find replicas of practically any luxury item, like watches, bags, sunglasses, etc. 
In Chinatown there are two ways to shop: either to go to the numerous shops on the neighborhood's main streets or when walking around the area, to follow someone that whispers the magical words of "Channel, Dior, Michael Kors…". In these cases, you will be taken to basements of apparently closed shops, full of counterfeit objects. The difference of price between buying goods in these basements and in shops located in Chinatown are not worthwhile the experience of being taken to a basement.
Inhabitants of Chinatown usually negotiate prices according to the number of products you buy, so the more you buy, the better the price. If you are good at bargaining, you will normally get the products you want for half the initial price, even if you are only looking to buy one item.
New York Outlets
If one of your goals is to renew your wardrobe, we recommend visiting the outlet malls in the outskirts of New York City. The discounts are worthwhile and many tourists go to New York exclusively for this type of shopping.
There are several shopping outlets not far from The City. However, the most famous is Woodbury Common Premium Outlets, for its prices, variety and atmosphere.
Bargaining
In New York City, you will get the impression that you can bargain for anything. Although this might seem obvious in a Chinatown basement, you will also find that haggling is possible in certain Fifth Avenue stores such as jewellery stores, where we were offered a 50% discount in a several of these types of shops when asking about their watches.