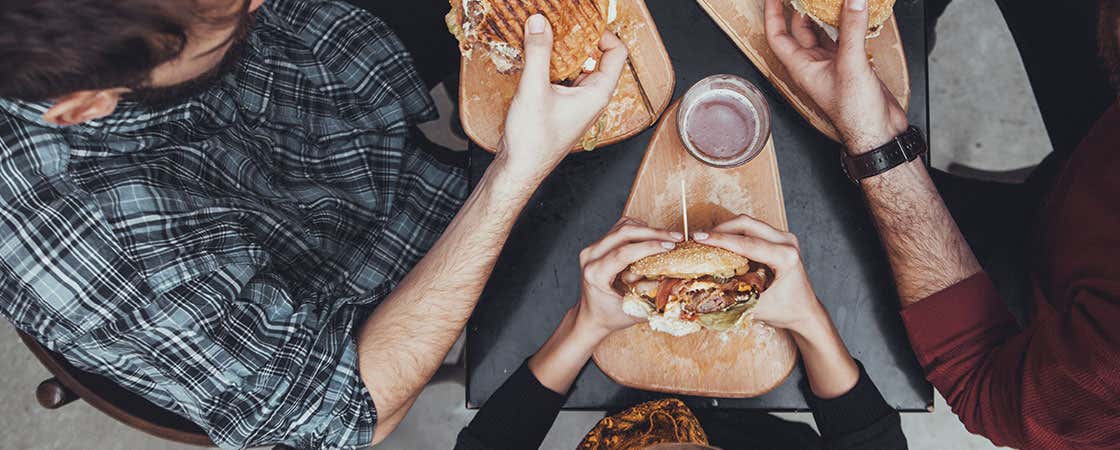 Where to Eat in New York City
It is possible to find all different types of restaurants and prices in the Big Apple. Culinary speaking, New York City isn't expensive and it is perfectly possible to spend little when eating out.
Street Vendors
Life in New York is fast-paced, for this reason, many New Yorkers and tourists often choose to eat from street vendors to make the most of their day. Pizza and hot dogs are usually the most common food sold at these food stands.
You'll find hot dog stands in most street corners of Manhattan, costing about US$2, but it's always best to ask before being served as the prices are normally not visible. If you are charged over US$2 try bargaining or going to another hot dog stand.
Street vendors also usually offer bagels and pizza. You'll be able to buy pizza at any American fast food restaurant, shop or supermarket. The quality is usually not bad and the portions are large, although there isn't much variety. One portion normally cost US$3.
One of the most common things you'll see whilst walking around Manhattan are people carrying their coffees to go. In summer, New Yorkers usually buy smoothies instead. 
Taxes and Tips
Restaurant taxes are 8,875% of the total bill and are normally not included in the menu.
Tips, contrary to many other countries, aren't optional, but obligatory. Tips must vary between 10% and 20% depending on the quality of the service provided. Tipping less than 10% is normally unacceptable and is not recommended. In certain restaurants, the tip is included in the bill as "gratuity".
Best Areas to Eat Out
In all of New York, you'll find fast-food, diners and tasty restaurants, but we recommend going to the following neighbourhoods for the best selection of restaurants:
Chinatown
If you like Asian food, and Chinese in particular, the best option is to visit one of Chinatown's restaurants. The prices are good and portions are huge so be careful when ordering!
Little Italy
Although it isn't difficult to find restaurants that serve pizza or pasta, the quality of the Italian restaurants in Little Italy is usually impressive and definitely recommendable. 
Times Square
Times Square is full of restaurants that offer typical American food for tourists, such as Planet Hollywood, Hard Rock Cafe and many others with impressive decoration.
If you've bought the New York Pass, you can go to Planet Hollywood for US$10 per person. It is definitely a good idea.