Opened in 1929, the Museum of Modern Art (MoMA) has become the most influential museum of modern and contemporary art worldwide.
The MoMA Museum in New York is the world's important museum of modern art. It currently has two sites, the most important in Midtown Manhattan and one in Queens. 
Collection 
Considered by many to have the best collections of modern art, the MoMA holds masterpieces such as The Starry Night by Vincent Van Gogh, Les Demoiselles d'Avignon by Picasso, The Persistence of Memory by Salvador Dalí and Claude Monet's Water Lilies.
The MoMA is one of the largest museums of modernist and contemporary art and; therefore, it will take you at least two hours to see the whole museum (at a quick pace). If you don't have enough time or if modern art isn't what most interests you, then we recommend you visit at least the 4th and 5th floor, where you will find some of history's most famous paintings.
The collection currently holds almost 200,000 works of art. 
When to Visit?
This museum is free on Friday from 4 pm to 6 pm, saving you up to $25 per person if you choose to go then.
You can consult all the works of MoMa and their location within the museum on its official website: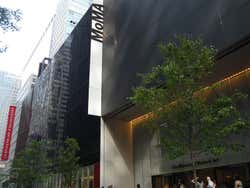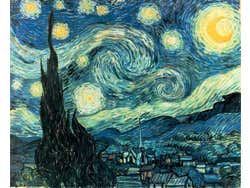 Schedule
Saturday to Thursday: 10:30am to 5:30pm.
Friday from 10:30am to 8pm.
Price
Adults: US$ 25.
Students: US$ 14.
Seniors (over 65): US$ 18
Children (under 16 year olds): free entry
Entrance to The Museum of Modern Art is free every Friday from 4pm to 8pm.
Free entry with the New York Pass